-A
+A
What is "Quality" Volunteering?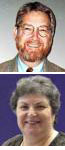 The European Commission has declared 2011 to be the European Year of Volunteering (EYV), which coincides with the United Nations' International Year of Volunteers + 10. Both organizations have created a variety of "working groups" to study and report on issues that are important to volunteerism. In this Points of View, Susan and Steve take a page from both organizations and consider the focus of the "Working Group on Quality Volunteering." 
Anyone in volunteering circles can resonate with the goal of providing "quality" volunteering. Quality is an admirable label, and some alternate words in the thesaurus are excellence, superiority, class, eminence, value and work. But what exactly does it mean when applied to volunteering? Including "working group" adds another twist by moving from quality volunteering to quality volunteering experiences. Susan and Steve discuss each of these facets as they seek to determine who and what defines quality volunteering and how it is measured.